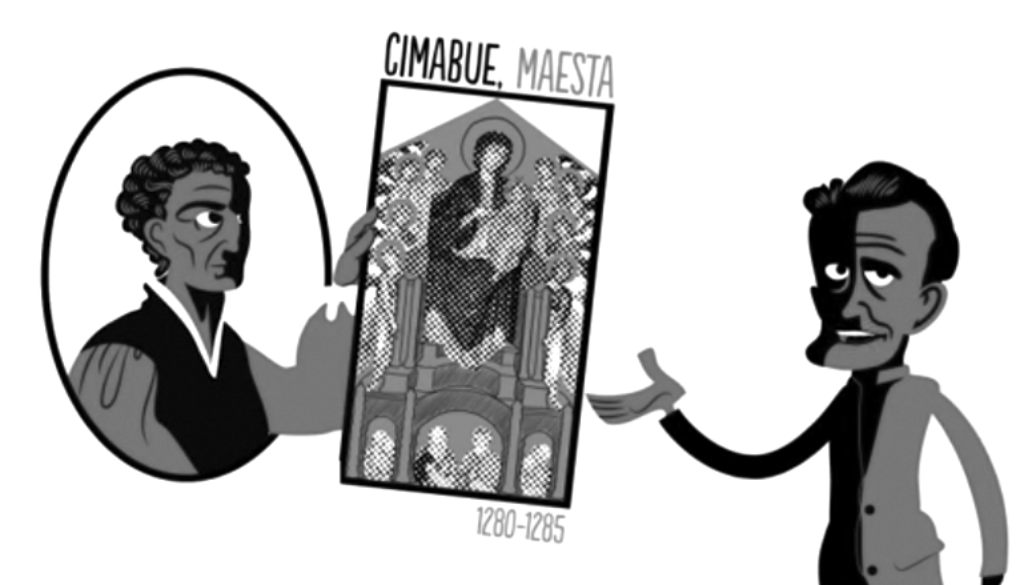 Further to my post on Art in History, which I wrote to take advantage of the concept of an e-book (or ebook), with animations and links to websites with high-res images and good information, it seems that such "enhanced e-books" are effectually "hidden" as the result of commercial self-interest on behalf of Amazon, who have a near monopoly. I asked the publisher, profile Books, why I could not myself read the e-version of my own book, even having downloaded Kindle for my Mac. Opening the book, I am informed that "There is video content at this location that is currently not supported for your device". It transpires that this part of the content is visible to few who download the book.
Mike Jones, who is now responsible for the book for Profile, tells me that "much, as I am sure you know, is dependent on 'metadata' within the title and subtitle, and much of that we cannot control as it has to follow universal guidelines concerning ISBNs and supplying large ebook suppliers such as amazon. Everything feeds through to these companies. They would block a description on a print book page that promoted an ebook. … Amazon – who control a vast slice of the market for ebooks – do not promotionally support enhanced ebooks, and often the enhanced ebook becomes 'hidden' behind other editions. Also, there are only a limited number of devices capable of accessing the material – as you are finding to your cost… There just aren't that many people with the right devices and then the inclination to download a book and have an animation alongside. Many people just don't want this or see it as a creative extra".
I explained that "in writing and designing the book, the e-book was not considered to be a minor add-on that might be readily available in full form for a few readers. It was my prime target and provided the justification for a low specification print book … The animations on space and colour deal with fundamental things that I do not treat adequately in my text, because I thought they would be readily available. The low spec illustrations were OK providing the links we provided were available to supply high res images (and additional information and bibliography). The animations were for me an integral part of the project, providing a new dimension as to how a book about visual things operate".
This is disappointing. We are looking at ways of increasingly awareness of the e-book, not least by using Youtube for the animations:
http://www.youtube.com/watch?v=xqUxJdYMDhg
All help gratefully received!